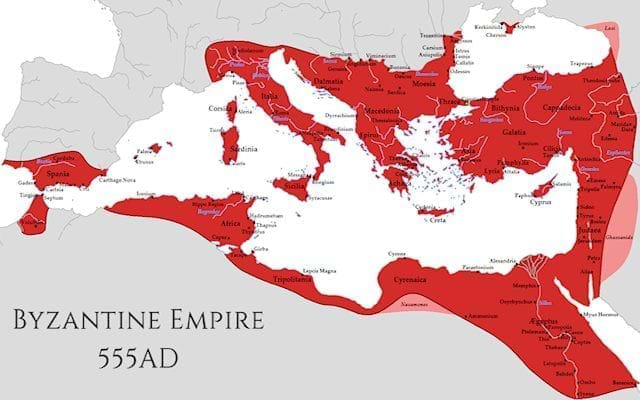 The Byzantine Empire 555 AD
The borders of the Empire changed significantly over its existence, as it went through several cycles of decline and recovery. During the reign of Justinian I (527–565 AD), the Empire reached its greatest extent after conquering much of the historically Roman western Mediterranean coast, including North Africa, Italy, and Rome itself, which it held for two more centuries. During the reign of Maurice (r. 582–602), the Empire's eastern frontier was expanded and the north stabilized.
The map is sourced from Wikipedia Commons.